Tina Knowles is Beyoncé's mother and the creator of House of Dereon, a clothing line done in collaboration with Beyoncé that reflects her (Tina's) own 70s style, Beyoncé's grandmother's 40s style, and Beyoncé's own personal take on current styles. Although Beyoncé has moved onto her own line IVY PARK, House of Dereon is still one of the main features on the sale website. 
Beyoncé said she loves the fit of designer clothes, but wanted to make that same kind of fit available at a more affordable price. This was not the only reason she collaborated with her mom on a fashion line though. Beyoncé has some very strong feelings about her mom, and she is not afraid to let the world know.
From encouraging her daughter throughout childhood to follow her dreams, to becoming the stylist for Destiny's Child, Beyoncé's all-female singing group from the 90s and 2000s, Tina put Bey first all the time.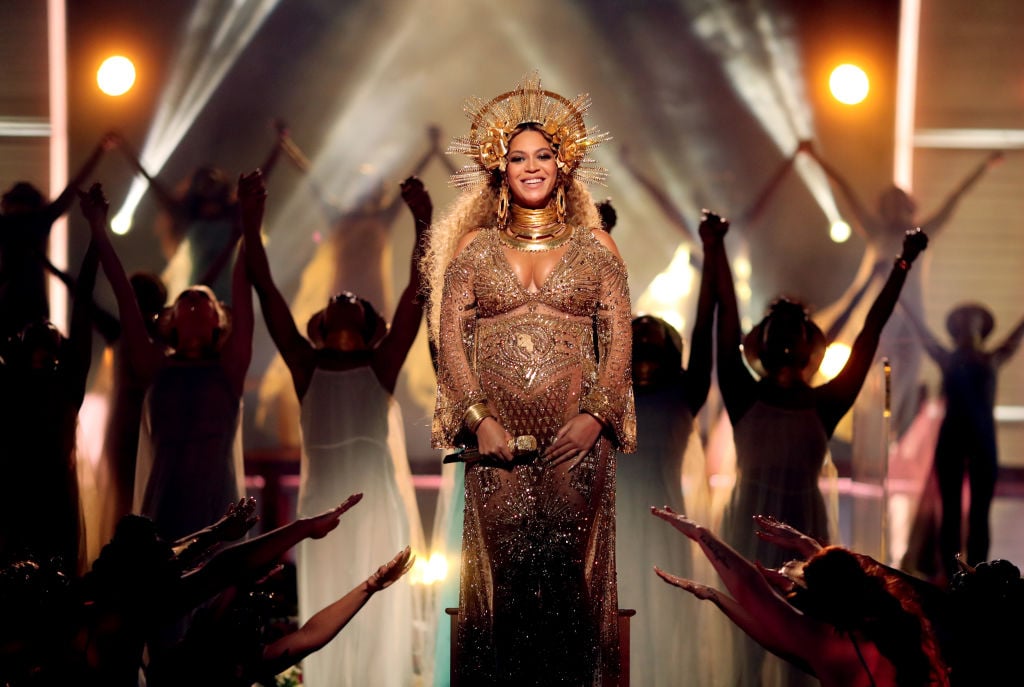 Beyoncé expresses her love for her mom
In 2005, Beyoncé did an interview on The Oprah Winfrey Show, where her mother accompanied her as a guest star. Backstage, the crew filmed Bey talking about her mom, and then Oprah told them she was going to air the video.
Beyoncé says of her mother "I would describe her as the best mother in the world…and I mean that, really." Beyoncé acknowledged how lucky she is to have her mother by her side for all of her successful moments because she knows "a lot of people don't have that."
Growing up, her mother was always there inspiring her. Beyoncé says a lot of people don't have that either, and she says that without her mother's support, she would not be who she is today.
"You are a phenomenal woman, and you are what I aim to be" Beyonce said to her mother after the backstage video ended and the cameras zoomed in on the pair holding hands, and wiping tears.
The most notable quote from that episode of The Oprah Winfrey show featuring Beyoncé and her mother Tina, was when Bey said this about her mom:
"[My mom] is one of those people that you feel honored to meet. And no matter who you are, you fall in love with her because she is spiritual, she's inspiring, she's strong, she's funny, she's creative, she's talented … she's everything that I want to be."
Through the good, the bad, and the ugly, Tina is there for Beyoncé
Beyoncé is a mother to three children herself now. She and husband Jay-Z have been married for twelve years on April 4th, but although the pair started off as a strong couple, they have faced their share of challenges surrounding adultery committed by Jay-Z. 
Beyonce released an entire studio album called Lemonade, which fans have sworn time and time again is about the cheating, and there was the infamous video from 2014 of Jay-Z being attacked by Beyoncé's sister, Solange Knowles, which fans have also attributed to the cheating scandal. 
In spite of this, Tina has remained strong and loyal to all of her family members, and especially the father of her grandchildren. Just recently she posted a picture of Jay-Z and Solange smiling in an elevator but had to take it down due to fan comments about the pair being in another elevator together after the infamous fight. 
As for Beyoncé, as far as she is concerned, her family has moved past all the drama and made peace where they needed to. Family is important to Bey, and we have her mom to thank for instilling those values in her.
Source: Read Full Article