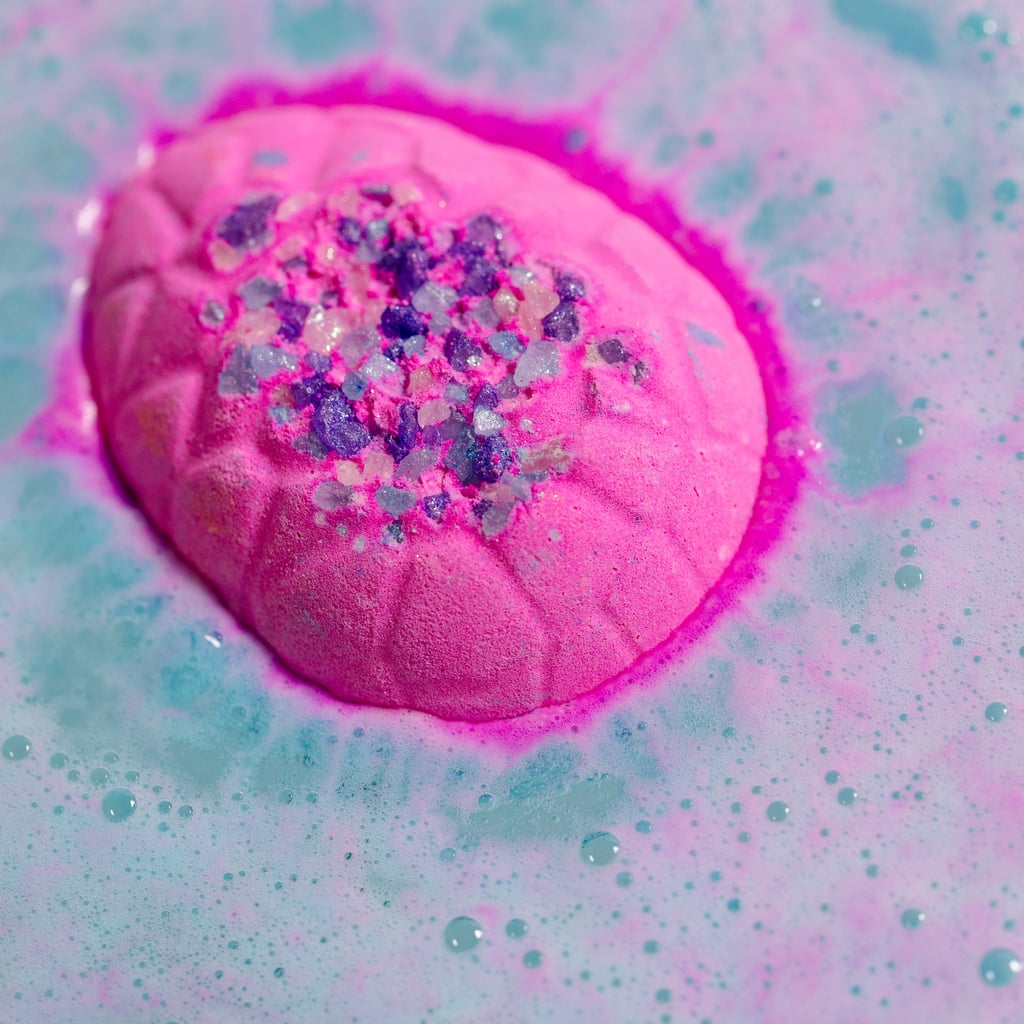 We Can Barely Contain Our Egg-citement Over Lush's All-New Easter Collection

Lush's brand-new Easter collection may not come with edible chocolate bunnies, but it's filled with all sorts of other products that make us nostalgic for Easter celebrations of years past. Immediately following the drop of Lush's Valentine's Day collection, the new Easter products will officially launch online on Feb. 17 and in stores on Feb. 22, though we were able to get a first look at some of the additions that the brand is adding to its family of bath and body products.
This year's lineup features 10 new products, all of which are a mix of Lush's signature bath bombs, bubble bars, and other bestselling body-care products. There's a bright-pink Flamingo Egg Bath Bomb that smells like cotton candy and is infused with Sicilian lemon oil, an egg-shaped bath bomb inspired by Humpty Dumpty, a cocoa-powder-infused shea-butter bar shaped exactly like a chocolate bunny, and even a lip scrub that tastes like funfetti cake. This year, Lush also brought back two Easter favorites: the Golden Egg Bath Bomb, a metallic, egg-shaped bath bomb that smells like toffee and is infused with glitter, and the Avo Good Easter Soap, which features a fusion of avocado, bergamot, and essential oils.
Customers can buy each of the products separately or in specially themed gift sets beginning this week, but you can take a peek at what to expect ahead.
Source: Read Full Article