Last month's Louis Vuitton runway show in Shanghai wound up a far more controversial affair than intended due to a dust-up with Walter Van Beirendonck over imitation allegations. Artistic director Virgil Abloh took great pains to stress the collection's organic influences, which informs the show notes that accompany the luxury house's latest Spring/Summer 2021 runway, this time in Tokyo as part of the ongoing "Message in a Bottle" series.
In the 83-page show notes, Abloh and his team explain how inspiration from Ghanian sculpture, ska and two-tone is mixed with Louis Vuitton's legacy, like the teddy bear that Marc Jacobs sent down the runway in 2005 and Billie Achilleos' Maroquinaris Zoologicae creatures. "The symbiosis of inspirations … made Abloh contemplate the cultural and sub-cultural belonging we ascribe to the things that inspire us: the territorialism of inspirations, and the myths of derivation we create around objects, references and people."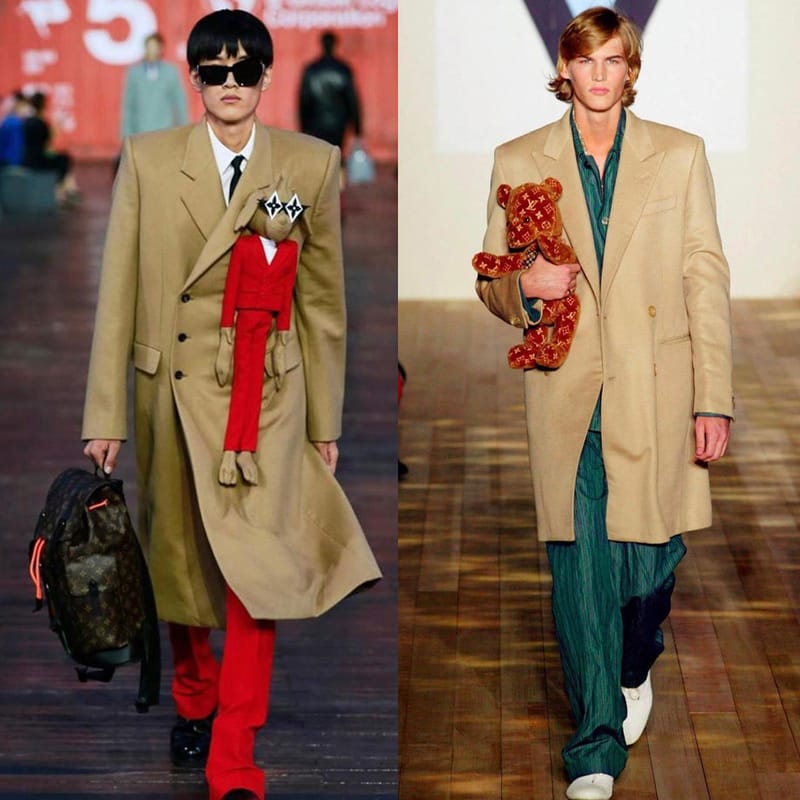 Louis Vuitton SS21, Louis Vuitton SS05Louis Vuitton, Fotografi Associati
Later, Abloh cites Pablo Picasso's early 20th century "African Period" as indicative of how greater Black creativity and ideology is then appropriated into popular culture. The analysis is extended by way of a sourced statement from literary critic Henry Louis Gates Jr.: "The more mundane the fixed text, the more dramatic is the Signifyin(g) revision. … Signifyin(g) is so fundamentally Black … so shared in [our] culture as to have long ago become second nature to its users."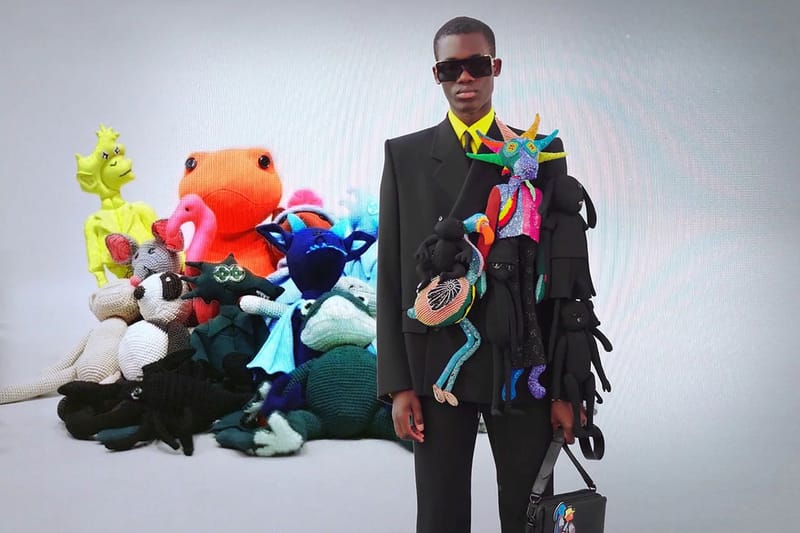 "Abloh believes in the perceptiveness of his audience," the notes continue. "In the age of social media, where fiction travels faster than fact, myth often has the benefit of adding gravity to reality." Among references to bildungsroman and Andy Warhol, one quote from David Hare effectively crystallizes the thesis of Abloh's extensive writing: "Once an artist begins to use originality as an attribute which is his, once the public begins to go out of their way to look for it, its meaning is lost." 1 of 2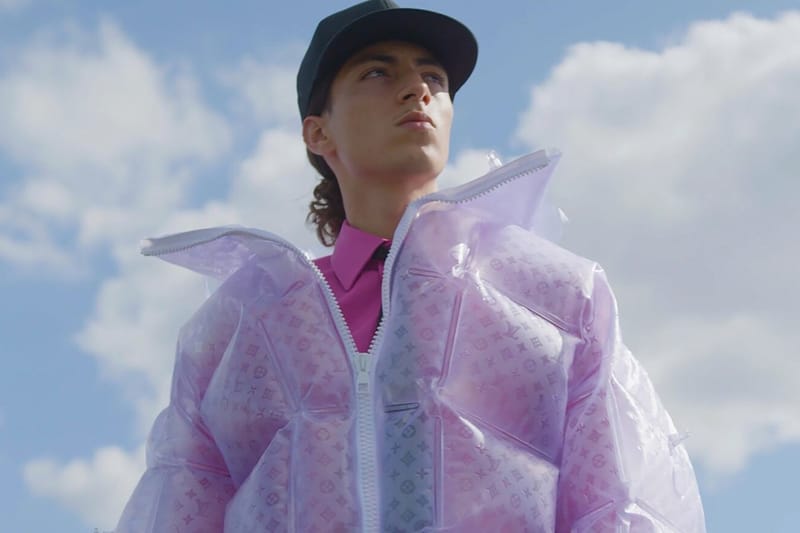 2 of 2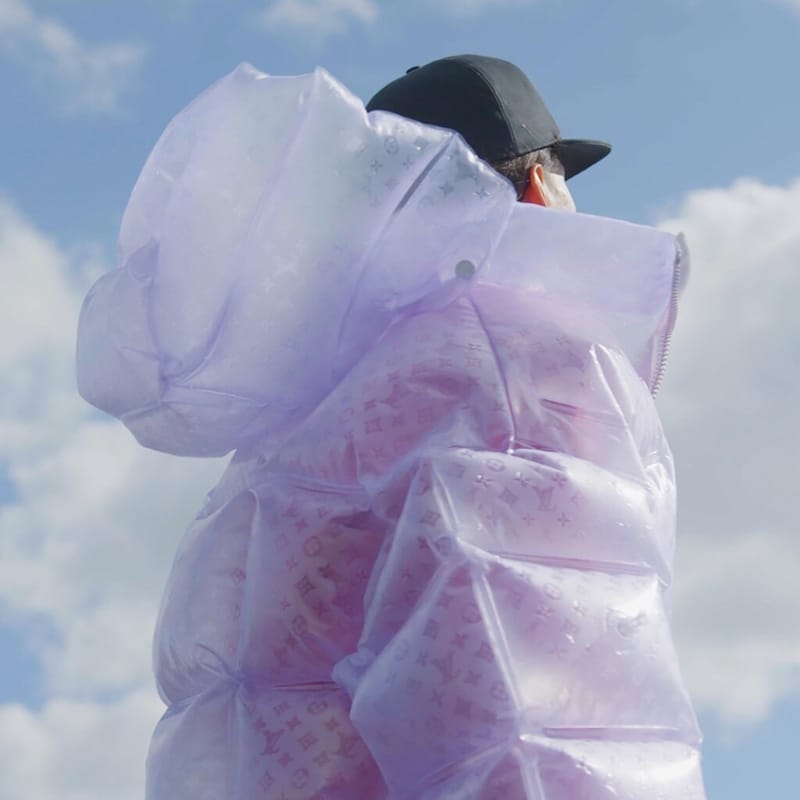 But what of the SS21 show itself? Like the Shanghai event, Louis Vuitton mixed old favorites with some new styles, showcased in a stylized runway video. It's intercut with two addition bits of footage: clips of the musicians that show producer Benji B recruited for the soundtrack — including New London Jazz scene stalwarts like Yussef Dayes, Shabaka Hutchings and Nubya Garcia — and gangster footage shot by legendarily prolific filmmaker Takashi Miike.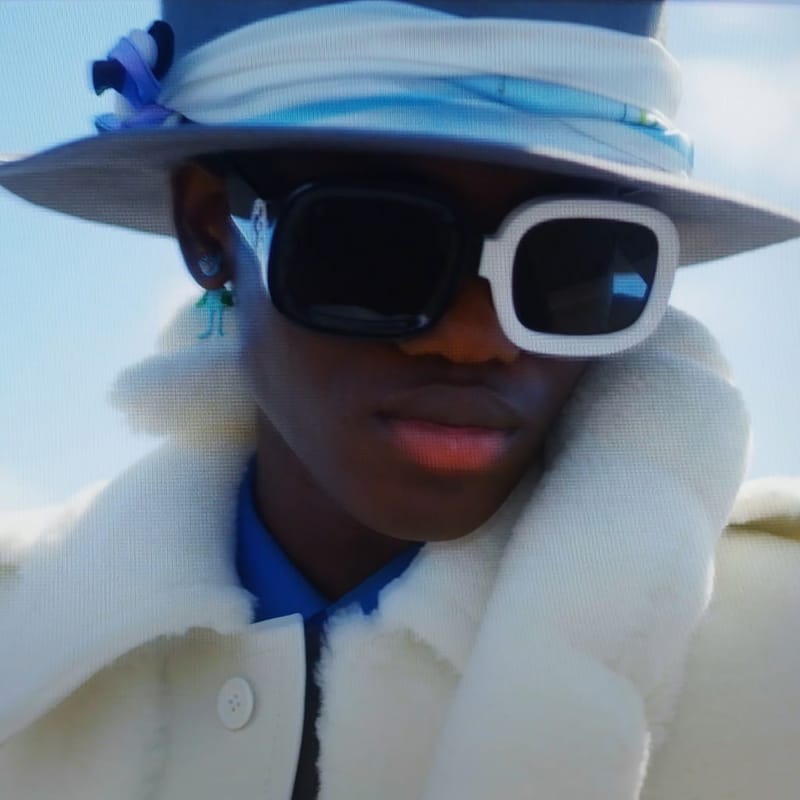 As models walked the runway — overshadowed by inflated Zoooom with Friends and LV² figures — rising poet Caleb Femi delivered a spoken word poem that Abloh described as "a deep look – via my soul – at my exact emotions towards the world this year, from maxi level to micro." Femi also co-directed the video alongside Abloh and Miike.
New crocheted iterations of the aforementioned teddy bear, hand-carved wooden jewelry and galaxy-themed Millionaire sunglasses were styled with peak-lapel blazers and bootcut slacks in colors like "Blazing Yellow" and "Bistro Green." Distorted Damier prints graced coats, denim trousers and various bags, like the Keepall, Steamer and Soft Trunk. A reggae-indebted checkerboard print was rendered with a warped presence atop leather jackets and slacks, while tiny puppets were pinned to a selection of layering pieces and accessories alike.1 of 2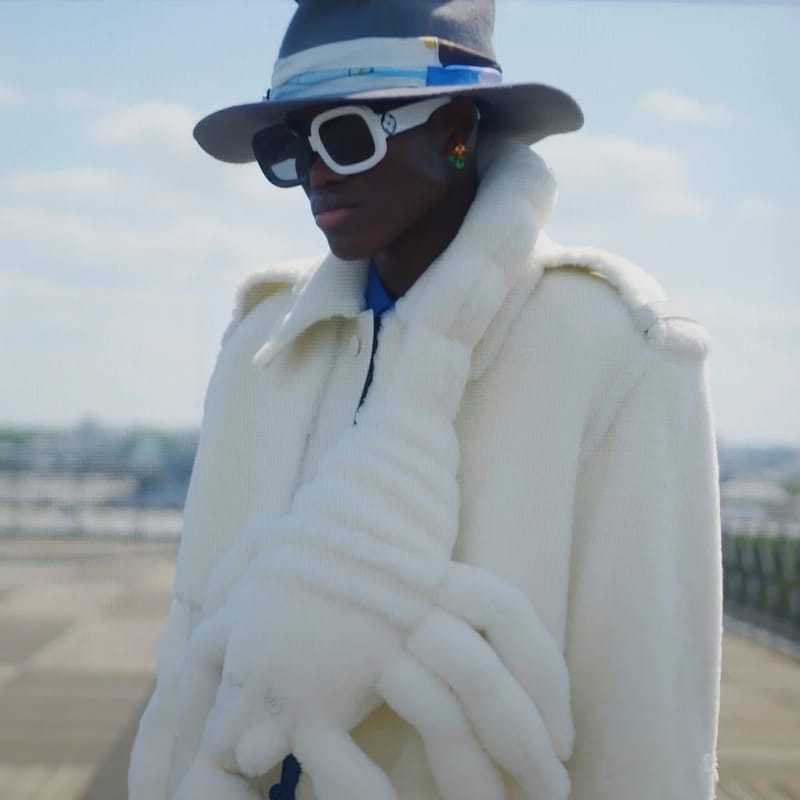 2 of 2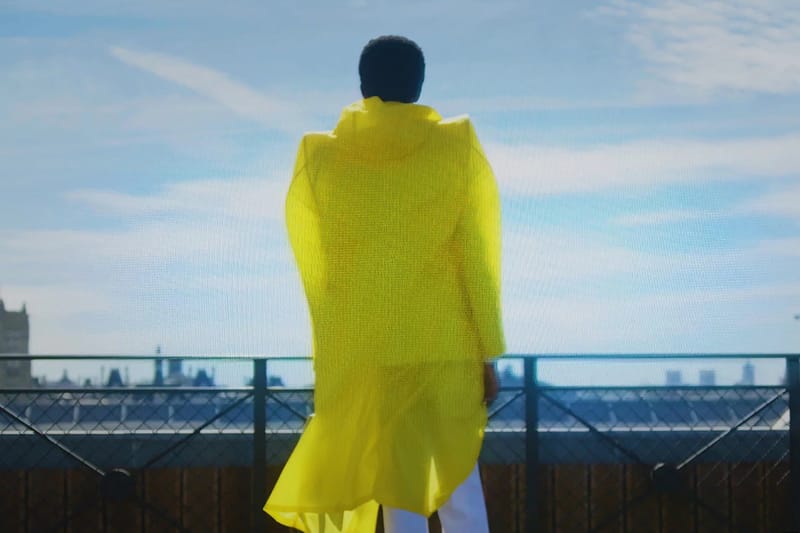 Regardless of controversy, Abloh's direction for Louis Vuitton has brought the house public acclaim. With Lucien Clarke's signature skate shoe on the way and plenty of hype surrounding Louis Vuitton's imminently-arriving Fall/Winter 2020 range, it's unlikely to abate any time soon.
Source: Read Full Article