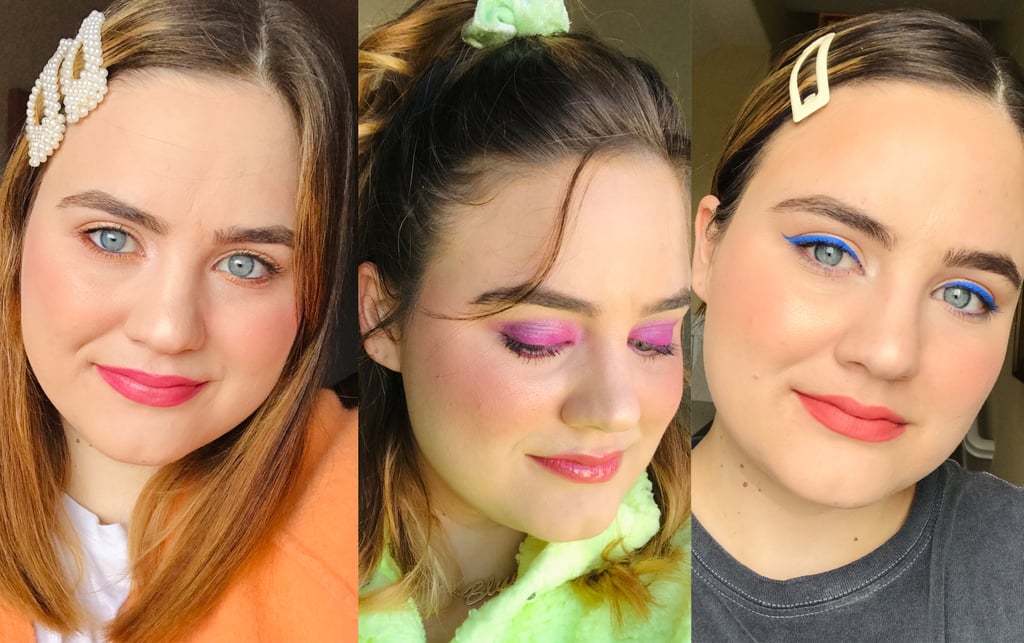 I Wore Full Glam For a Week of Staying at Home, and It Made Me Feel Human Again

Wake up. Brush teeth. Turn on coffee pot. Throw on sweats. Open laptop. Sit on couch. Since staying at home every day, my morning routine has never been so simple. I practice the exact same actions over and over as soon as that alarm goes off. The one thing I actually miss is getting ready to head into the office; putting on makeup is my favorite part of my morning. It's almost like a meditation for me — my apartment is quiet and I get to take 20 minutes to just be creative and zone out. I miss that so much.
These days, I'm pretty much rolling out of bed and vaguely glancing at myself in the mirror for a moment. Of course it's been great to let my skin breath, but I also long for that put-together feeling I have when I'm ready to step out into the world.
So last week, I decided to challenge myself. I would put on a full face of makeup for seven days in a row. I'm not just talking about my usual routine; I decided to go all out and play with different looks. It would be a fun little project I could look forward to each morning. Ahead, I photographed each one of my completed looks (mostly to hold myself accountable) so I could take you though my little journey. Read on to see how I did, and how I ended up feeling by day seven.
Source: Read Full Article