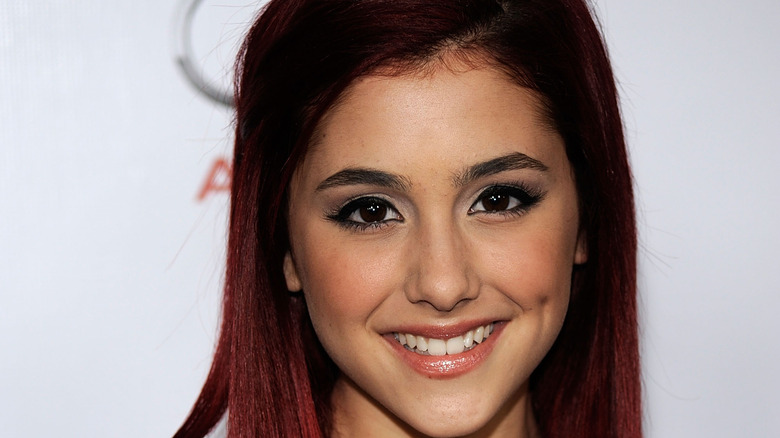 Ariana Grande may be one of the biggest pop stars out there today, but she didn't immediately come into stardom. She worked her way up the hard way. After originally falling in love with theater as a kid, Grande got her big break in a production of "13" that ran from 2008 to 2009 (per IDBd).
That same year, Grande got another big break. She was cast as Cat Valentine in Nickelodeon's "Victorious," a series with an ensemble cast that included Victoria Justice and Elizabeth Gillies. Cat's character was a lot of fun and introduced us to Grande's silly side. The most distinctive part of the character, however, was her "red velvet cupcake" hair, which would become the envy on many a pre-teen watching (per CheatSheet). 
What most pre-teen girls aren't aware of is the fact that red hair is the hardest to upkeep (per InStyle). It would take a lot of dyeing to keep it that color under regular circumstances, but Grande was also dying it back to brown intermittently as she worked on her music. She would be take the Cat Valentine character to "Sam & Cat" in 2013 as she began work on her first album, "Love Me Harder".
The constant dyeing took a toll on Ariana's hair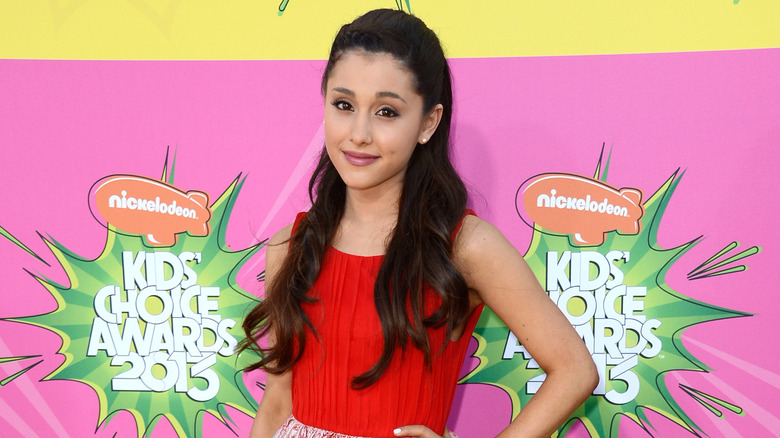 As Ariana Grande's career started taking off in 2014, she started receiving criticism for repeatedly wearing her hair in the same hairstyle: a high ponytail. She addressed the issue in a 2014 Facebook post. "Since people give me such a hard time about my hair I thought I'd take the time to explain the whole situation to everybody. I had to bleach my hair and dye it red every other week for the first 4 years of playing Cat … as one would assume, that completely destroyed my hair," she wrote.
"I now wear a wig on Sam & Cat. My real hair is back to brown and I wear extensions but I wear it in a ponytail because my actual hair is so broken that it looks absolutely ratchet and absurd when I let it down. I tried wigs, they looked RIDICULOUS. Tried a weave because I am working on a new project and want to try some different looks and literally wanted to rip my scalp off," she revealed. 
Ariana explained she needed to take care of her hair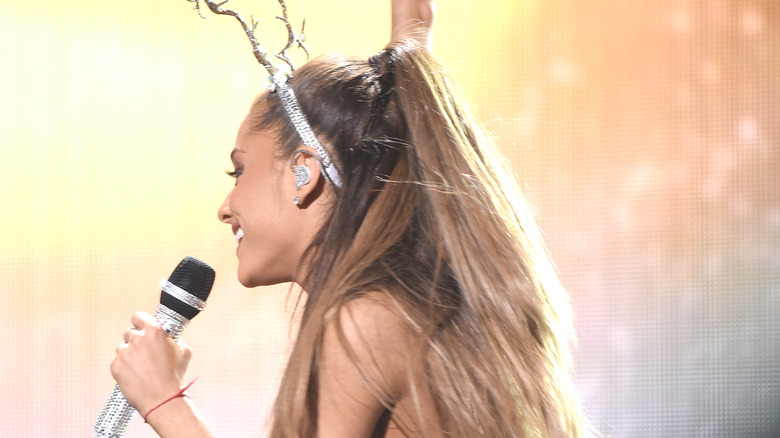 "So as annoying as it is for y'all to have to look at the same hairstyle all the time, it's all that works for now (AND I'm comfortable for the first time in years) … And trust me, it's even more difficult for me to have to wait forever for my natural hair to grow back and to have to wear more fake hair than every drag queen on earth combined," Ariana Grande concluded in the post about her hair. "So PLEASE gimme a break about the hair (or just don't look at me lol). IT'S JUST HAIR AFTER ALL. There are way, way, way more important things. Love y'all very much."
While the ponytail was a practical decision for the pop star, it turned out to be an iconic one. Grande was as amazed as anyone that her high ponytail became a major trend and her signature. "It's how I like my hair. It's how I've always liked my hair," she told Byrdie Magazine in 2016. 
"Picture me in fourth grade with a little half-up side-pony flopping around my head. I never expected it to become such a thing. This is what makes me comfortable, and I feel like there's a thousand different ways to do a ponytail. A million!"
Ariana says her ponytail brings her joy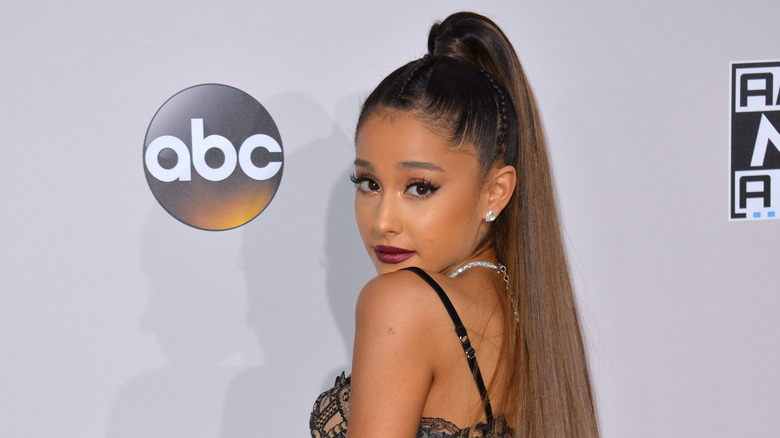 "It brings me so much joy, honestly," she admitted to Byrdie Magazine. "Every time I put my hair up, it's like a surprise. Like, I forget how much I love it, and then I tie it back and I'm like, 'I love this look! Ooh, girl!' Every time I tie it up is like the first time. It's like true love."
In 2018, she was still singing the praises of the ponytail. "The pony has also gone through an evolution, and I'm proud of that. Old pony? I don't know if she's that girl," she told Fader. "But new pony? I like her. I mean, it's like a Victoria Secret angel without angel wings. It's still her without them, but when she's with them it's like, 'Ohh, I get it, she's an angel.'"
Ariana even wrote a song about her hair on her album, "Positions". 
Ariana's natural hair is what she treasures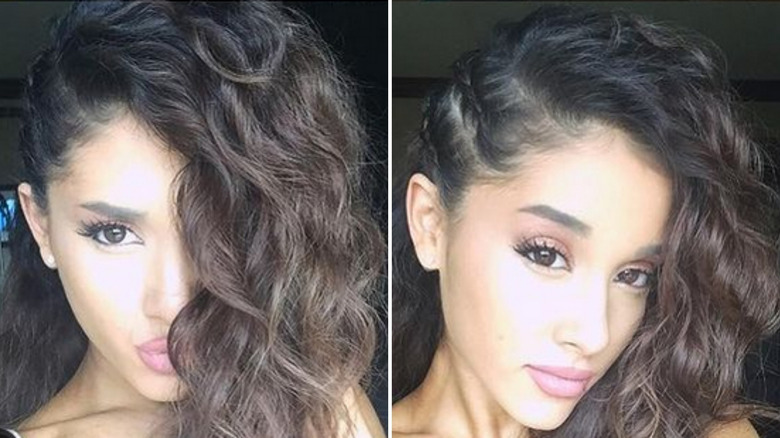 In October 2020, Ariana Grande spoke about her hair again in an interview on "Zach Sang Podcast". This time, she spoke about her natural hair and how it's become something that's reflective of a more private side of herself. "My real hair, which is the humongous, curly, curly poof, is kind of, I don't know," she said. "So few people get to see it and it's cute, and it reminds me of me as a kid … it's who I am privately."
She also spoke about it in the context of her song, My Hair, of the "Positions" album. "I wear my ponytail all the time too, but the curls are definitely something that I don't bring around much," she noted. "I think that's kind of what I envisioned that song being about, is because it's like such an intimate thing to be just like curly shower head."
Source: Read Full Article