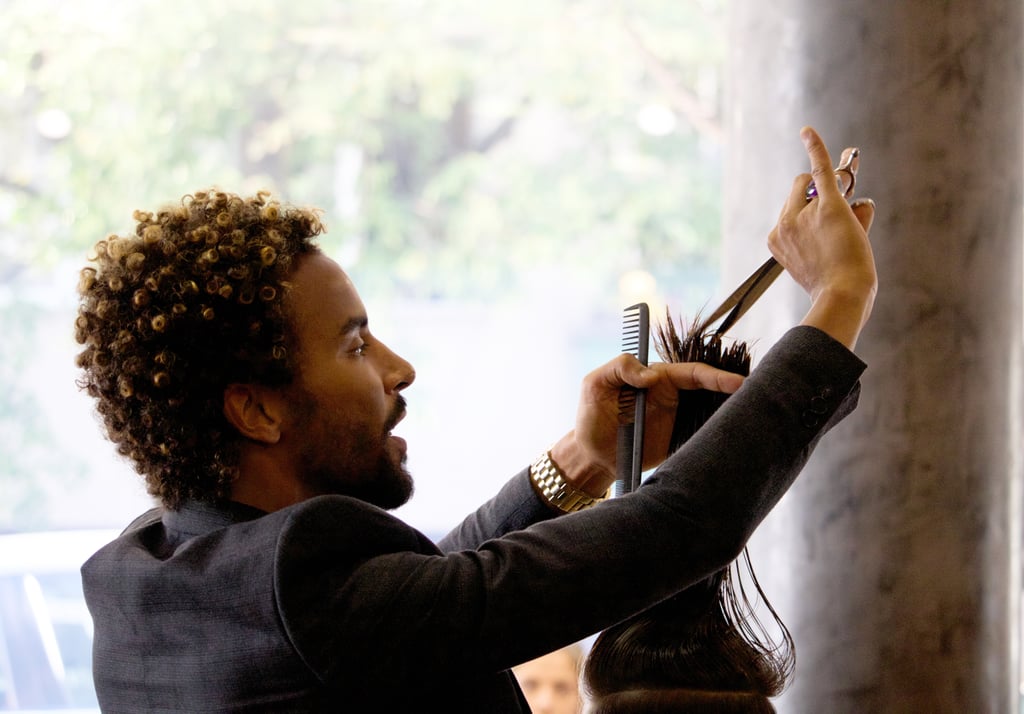 11 Ways to Support Black Hairstylists, Because "Our Craft Is Owed That"

As people all over the country and world unite to protest racial injustice and systemic racism, many are looking for longterm ways to support the Black community. This includes monetary donations to Black Lives Matter-supported organizations, the 15 Percent Pledge that asks major corporations to commit to carrying more Black-owned brands on their shelves, and shopping Black-owned indie businesses. To take it a step further, industry professionals are speaking out on how you can support Black beauty experts moving forward.
Naeemah LaFond, global artistic director at Amika and champion for change in the beauty industry, created an informative guide titled "How Brands and Industry Decision Makers Can Support Black Hair Stylists" on Instagram. In it, salon owners and clients alike can educate themselves on how to support Black hairstylists moving forward.
"What I'm about to say here is long overdue," LaFond said in her post caption on Instagram. "There's a global conversation about racism and inequality that is taking place. I'm optimistic in knowing that my colleagues in the hair care industry and other industries that we contribute our work to have an open ear and are reaching out to me to find out how they can do better. I think that outside of what is being done in your personal lives to advocate for change and injustice towards black people, that there also needs to be an internal look at your professional spaces and the changes that need to be made there. I believe that the first step lies in recognizing the disproportionate lack of access that black people have to opportunities in this industry which lead to systemic and economic inequalities. I want to be proactive, so I've made a list of action steps that decision makers and leaders can follow in making a real change in our industry that goes beyond a social media post. We are at a historical moment and I along with many of my peers are open to having this conversation with you (as awkward as it may get) so that we can advance as an industry in a way that is in true representation of all of its artists. Our industry as a collective needs to do better. Our craft is owed that. Let's do the work."
Keep scrolling to read her directives and share her guide with others.

Source: Read Full Article